12 FAMILY-FRIENDLY DAYTRIP IDEAS IN THE CHARLOTTESVILLE AREA THIS SPRING
Take advantage of the warmer weather and get out and about in the area this spring! Before the heat of summer comes in hot (no pun intended) plan a few fun family outings. Enjoy this list of a dozen ideas that offer a variety of activities. From educational museum visits and outdoor explorations, to sporting events, theme parks, and creative art fun, the Charlottesville area has plenty of outing ideas from which to choose. Happy spring and happy family daytripping!
Spring Daytrip Ideas
UVa Baseball & Softball (Charlottesville)
0–½ hour driveEven in the spring, UVA athletics hosts many a home team for which to cheer. There's baseball, rowing, lacrosse, and tennis—all of which have impressive ACC rankings. Softball is one UVa sport that will not disappoint supportive fans. New this year, UVa Baseball offers free admission for kids to all Sunday home games. Young fans will have the opportunity to run the bases, win giveaways, and get postgame autographs from the players.
virginiasports.com • (434) 924-8821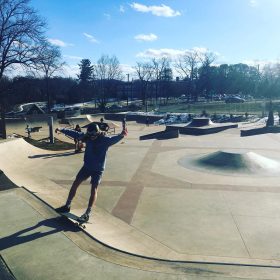 Charlottesville Skate Park Park (Charlottesville)
0–1 hour drive
Located at the southeast end of McIntire Road near the Rescue Squad in Charlottesville, the Charlottesville Skate Park has just about everything skaters wish: Skatelite and wood jumps, boxes, grind rails, quarterpipes, a vert quarterpipe, roll-ins, and a miniramp. The big bowl has real pool coping on the deep end and a spine to halfpipe. This park features Skatelite ramps, jumps and boxes. Helmets, elbow pads & kneepads are required and available on-site, and liability waivers are necessary. An city attendant is on duty during operating hours. Get ready to fly! charlottesville.org • (434) 244-0166

IX Art Park (Charlottesville)

0–½ hour drive
Located in downtown Charlottesville, IX Art Park is an indoor and outdoor art mecca. Artists of all ages can enjoy art exhibits and experiences. When they aren't making art, visitors can enjoy The Looking Glass, Virginia's first immersive art experience that features a larger-than-life interactive enchanted forest and kaleidoscopic cave. For kids, IX offers workshops, classes and summer camps to keep little creative minds creating! The name says it all–IX Art Park is the perfect place for creators of all kinds.
ixartpark.org
• (434) 207-2355
Museum Daytrips for Families
Explore More Children's Museum (Harrisonburg)
1–2 hour drive
Located on South Main Street in Historic Downtown Harrisonburg, Explore More Children's Museum offers kids of all ages creative and educational fun. There are masterpieces to be painted in the Art Smart exhibit. There are structures to be built with Keva blocks in the Construction Zone. After taking a "ride" in a life-size ambulance, there are "Operations" to be performed in the Friendly City Health Center. Newscasts are waiting to be aired in the Friendly City TV Studio. And there are plays to be performed by costume-clad actors on the Virginia Theater, a life-like stage complete with lights, sound effects and backdrops. Older kids will especially delight in "servicing" a kid-sized car mounted on a lift in the Super Service Center, or peering through a microscope in the Science Lab. The littlest of explorers will especially delight in "milking" the cow Down on the Farm, preparing a meal with veggies from the Farmers Market, putting on a puppet show in the Great Outdoors, or fishing in the soft play world Over in the Meadow.
iexploremore.com • (540) 442-8900

Frontier Culture Museum (Staunton)
0–1 hour drive
The Frontier Culture Museum is a living-history museum that hosts six outdoor exhibits made up of original Old World farm buildings from England, Ireland, Germany, and Virginia. Each has been carefully documented, dismantled, transported to the Staunton site and restored. A West African farm representing the life of a free Igbo family of the West African Coast is one of the newest exhibits to explore, with a Native American Encampment coming soon. Learning how Old World immigrant farmers lived and how their diverse cultures molded America in a hands-on way surely makes for a fun history lesson. There's a lot to see inside and out of each working farm, old-timey chores for kids of all ages to perform, and costumed interpreters to talk to, so be sure to set aside a whole afternoon for your visit. Special events held throughout the year make it worth planning seasonal visits to the museum. Water and shady rest stations are positioned along the walking loop. frontiermuseum.org • (540) 332-7850

Virginia Museum of Natural History (Martinsville)
2–3 hour drive
Since its founding in 1984, the Virginia Museum of Natural History has gained recognition as one of the nation's leading museums in its field and is affiliated with the Smithsonian Institute. Interactive exhibits at the museum include the Hall of Biodiversity that features African mammals, including 26 different species of antelope. Uncovering Virginia recreates six different archeological research sites for hands-on lab experience. The Discovery Reef, with a wooden ship for romping, is designed with play in mind for those 8 and under. The Great Hall (as will the Fossil Overlook) will thrill the dinosaur lover, with a flying raptor and pteranodon soaring above, and an allosaurus stomping and eobalaenoptera swimming below. The How Nature Works Rocks & Life Gallery explores how energy shapes our earth. An online exhibit Three Cultures, Three Stories explains the diversity of three Native Americans groups. A racecar simulator in the Rocks to Racing special exhibit drives home the importance of aerodynamics. vmnh.net • (276) 634-4141

Virginia Discovery Museum (Charlottesville)

0–1 hour drive
Conveniently located on Charlottesville's Historic Downtown Mall, the Virginia Discovery Museum is a testament to imagination. Thousands of children have made collages, watched bees come and go from their mysterious pollen sources, peered through giant microscopes, "lived" in an historic log cabin, written like Thomas Jefferson, and listened to the sounds of the rainforest. This charming museum is especially popular with the five and under set, but even if your children are edging towards the double digits, they will still enjoy the STEM labs, playing in the children's hospital, or making scarves zip through air tubes. Watch the Virginia Discovery Museum calendar for fun special events, drop-in workshops, summer camps and date night drop offs.
vadm.org
• (434) 977-1025
Nature Daytrips Kids Will Love
Patricia Ann Byrom Forest Preserve Park (Crozet)
0–½ hour drive
The Patricia Ann Byrom Forest Preserve Park awaits families with young nature enthusiasts ready to tackle some serious outdoor living. This Park bordering the Shenandoah National Park contains multi-service trails that wind through a habitat lush with life—both plant and animal. The terrain—though beautifully adorned with mountain views, streams, and dells of fern—is quite steep, so hardy legs are needed for hikers and mountain bikers alike (unless you happen to have a horse handy). Trail loops of 3-3.6 miles within the 600-acre preserve are well worth the effort, with visitor kiosks overlooking Virginia great landscape. The park's entrance is located off Blackwells Hollow Road in northwestern Albemarle County.
albemarle.org • (434) 296-5844

Shenandoah Caverns (Quicksburg)
1–2 hour drive
Discovered by several exploring youths in 1884, Shenandoah Caverns has hosted tours since 1922. National Geographic has featured the caverns' boast of beauty: sparkling-white limestone formations, crystalline landscapes, and vistas colored by mineral deposits. The tour has elevator service, wide level pathways that are eighty-percent wheelchair- and stroller-accessible, and an underground temperature of a steady 56 degrees year-round. There are also exhibits to see. The Yellow Barn explores America's agricultural heritage and rural life, and shows off antique farming equipment, carriages and vehicles. The American Celebration on Parade displays prestigious floats that were driven down Presidential Inaugurals, Thanksgiving Day Parades, and Rose Parades. Shenandoah Caverns in a must-visit for family-fun outdoor exploration!
shenandoahcaverns.com • (540) 477-3115

Agecroft Hall (Richmond)
1–2 hour drive
Agecroft Hall and Gardens, with the James River meandering nearby, is a tour through space and time—back in the lives of high-society living in 15th Century, Lancashire, England. Agecroft Hall—with its stately rooms, parlors, and carved staircases—survived disrepair in England, being sold at auction to Richmond resident Thomas Williams, Jr., and being shipped in pieces across the Atlantic. It came to life again as a Tudor estate here in Virginia in the 1920s. Today you and yours can easily imagine English ladies and gents of yesteryear entertaining on the antiques inside or in the beautifully landscaped English gardens without. Agecroft Hall holds programs, lectures and special events year-round, the most popular being the Shakespeare Festival in the summer months.
agecrofthall.com • (804) 353-4241
Theme Parks in Virginia
Busch Gardens (Williamsburg)
2–3 hour drive
Busch Gardens, with its unique "villages" of Europe, has been voted by the National Amusement Park Historical Association as the world's Most Beautiful Theme Park for many, many years! Little ones will be thrilled to walk hand in hand with Sesame Street characters within the Sesame Street Forest of Fun. They can soar high in the sky on Prince Elmo's Spire, twist and churn on Oscar's Whirly Worms, or splash while riding Bert & Ernie's Loch Adventure. For bigger kids, the Griffon, a floorless dive coaster that will climb 205 feet up and zoom 90 degrees straight down at more than 70 mph, is sure to thrill. As will experiencing weightless airtime aboard Apollo's Chariot. Brand new this year in the Pantheon, the world's fastest multi-launch roller coaster, harnesses the speed and strength of five of the greatest Roman Gods. Hold on tight! As you enter into England, Scotland, Italy, Germany, France and Ireland, you will find food, shows and rides that reflect the cultural heritage of each. buschgardens.com • (800) 343-7946

Massanutten WaterPark (McGaheysville)
1–2 hour drive
The indoors attractions at Massanutten's WaterPark is always there for splish-splashing fun! A multi-story, interactive, water fortress called the Massanutten Meltdown has water cannons, five slides, and a giant tipping bucket sure to get everyone doused! The Pipeline is sure to entertain teenagers as it simulates the surfing experience. Skyline Falls is a body slide of twisting and turning fun. And the Frog Pond—with it water spraying noodles—is just right for little ones. Outdoors at the WaterPark, there is also fun to be had in the White Caps wave pool, or in Splash-A-Nutten, a giant pool with spray jets, or racing your mat on the watery Rockingham Racer. After you dry off, try out Diamond Jim's Arcade, with tournaments and prizes on weekends, or one of the many other attractions offered at this large resort. massresort.com • (540) 437-3340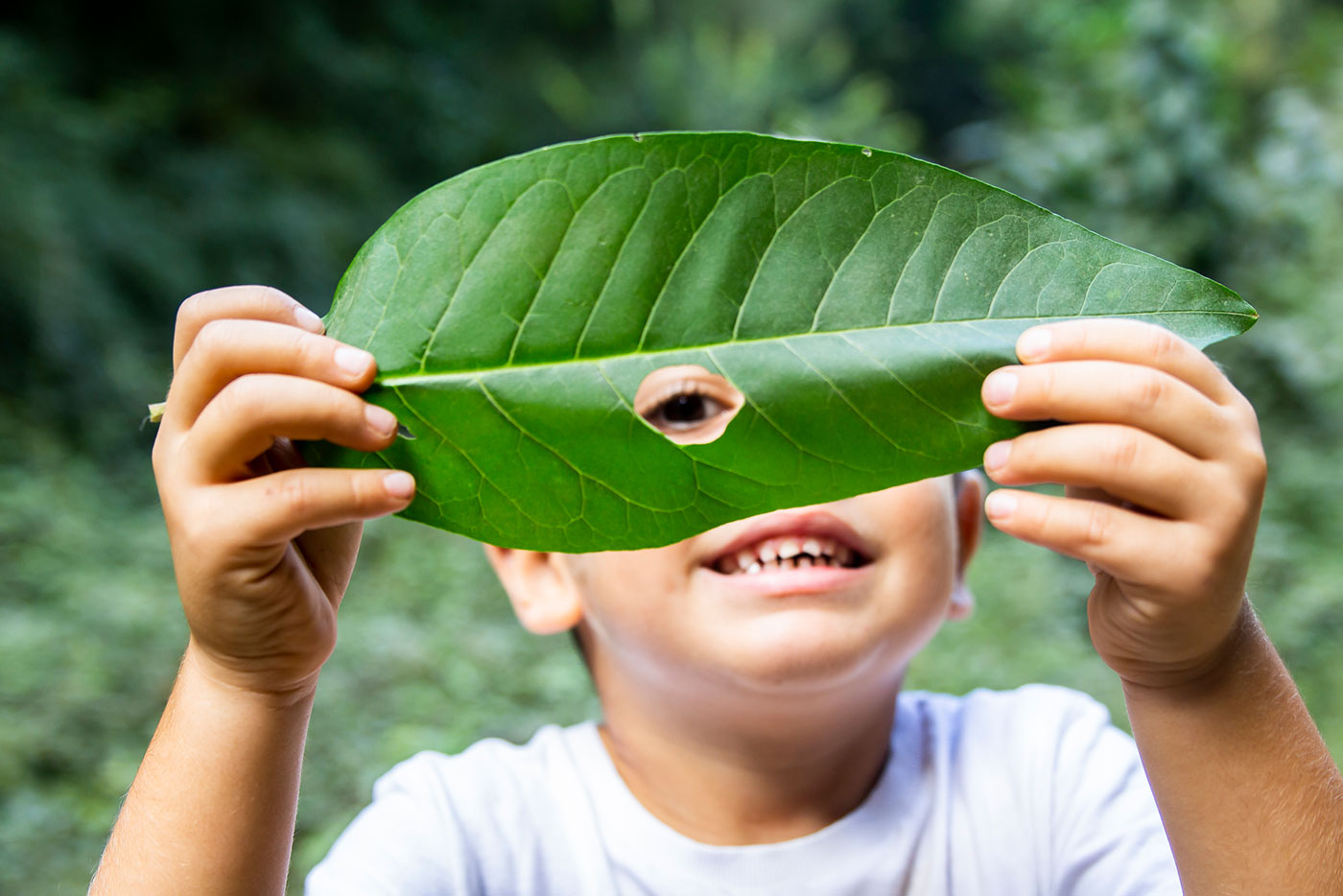 Daytrip Planning Tips for Families
Whether you choose museums, nature or theme parks, we hope you enjoy for spring daytrips in the Charlottesville area! Be sure to back the essentials–suncreen, bug spray, water bottles, snacks, etc. to make your kid-friendly outings even more enjoyable. Call or check websites to confirm hours, special event info, specific exhibit information and more before heading out. We have plenty of other daytrip ideas on our website, inlcuding Fossil & Dino Daytrips, Artsy Daytrips In & Around Charlottesville and Trains, Planes & Automobile Fun.
Check the CharlottesvilleFamily Events Calendar for even more specific family-friendly ideas.
---
DIONNA MANN is a freelance writer from the Charlottesville area.
---
YOU MIGHT LIKE


CharlottesvilleFamily.com, a collection of local resources including a popular calendar of events, family services guides and features on education, health and family day trips for parents and teachers in Charlottesville, as well as the CharlottesvilleWelcomeBook.com a guide to resources for Charlottesville tourists and newcomers. Ivy Life & Style Media also creates other projects including Wine & Country which celebrates elevated living in Virginia Wine Country. Wine & Country Life, a semi-annual life & style magazine, and Wine & Country Weddings, an annual art book celebrating elegant Virginia weddings, are complemented by the Wine & Country Shop in Ivy, VA—a beautiful lifestyle boutique that brings the pages of the magazines to life. The Shop features over 40 Virginia artisans with everything from tailgating essentials and Dubarry attire to locally made foods and award-winning Virginia wines and craft beverages for your next event. Wine & Country covers the grape-growing foothills of the Blue Ridge Mountains from Lynchburg to Leesburg, including points in between like Charlottesville and Middleburg.