THE VA DEPARTMENT OF HEALTH & VA WIC SHARE A FIESTA QUESADILLA RECIPE & ADVICE ON THE IMPORTANCE OF FOLATES
Looking for a scrumptious breakfast or lunch idea for a fun summer day? The Folate Fiesta Quesadilla brings together fresh vegetables, eggs and cheese, making it a kid-friendly and kid-favorite recipe. Kids will also gain necessary vitamins and minerals to carry them through the day! Pair it with a glass of orange juice or other citrus fruit to make it even more nutritious and folate-friendly. Fresh, frozen or canned vegetables can all work. If using fresh, make sure to rinse them thoroughly with water. If using frozen, make sure to thaw and drain extra water. And, if using canned, drain to remove the extra liquid. 
The Virginia Department of Health and Virginia WIC support foods that provide good nutrition for our children, and this meal gives kids a boost of folate, helping them maintain a healthy lifestyle at a young age. What we eat matters, and eating healthy can be delicious, too, so read on to see tips on how to add folates to your family's diet and the benefits.
Foods That Will Add Folates to Your Family's Diet
Natural sources of folate can be found in many foods, so to help make shopping and food preparation easier, we've compiled a list with the Virginia Department of Health and Virginia WIC.
Lima Beans
Spinach/Leafy Greens
Asparagus
Green Peas
Cauliflower
Broccoli
Brussels Sprouts
Beets
Carrots
Winter Squash
Tomatoes
Whole Grains
Eggs
The Benefits of Folate Nutrition with Kids
Folate is an essential nutrient to the human body and is also known as vitamin B9, or folic acid. This vitamin is especially important for your body's basic cell function, as it helps our body make new cells, encourages tissue growth and helps convert what we eat into energy. Each day our skin, hair and nails, as examples, make new cells.
Folic Acid, the man-made version of folate, is added to supplements like prenatals and foods that do not otherwise have natural folate. Regardless of how you consume it, a shortage of this vitamin can cause unhappy moments. Without it, children can have bellyaches, sores and burning eyes or eye fatigue. If your child shows any signs of a vitamin B shortage, you should make an appointment with your pediatrician.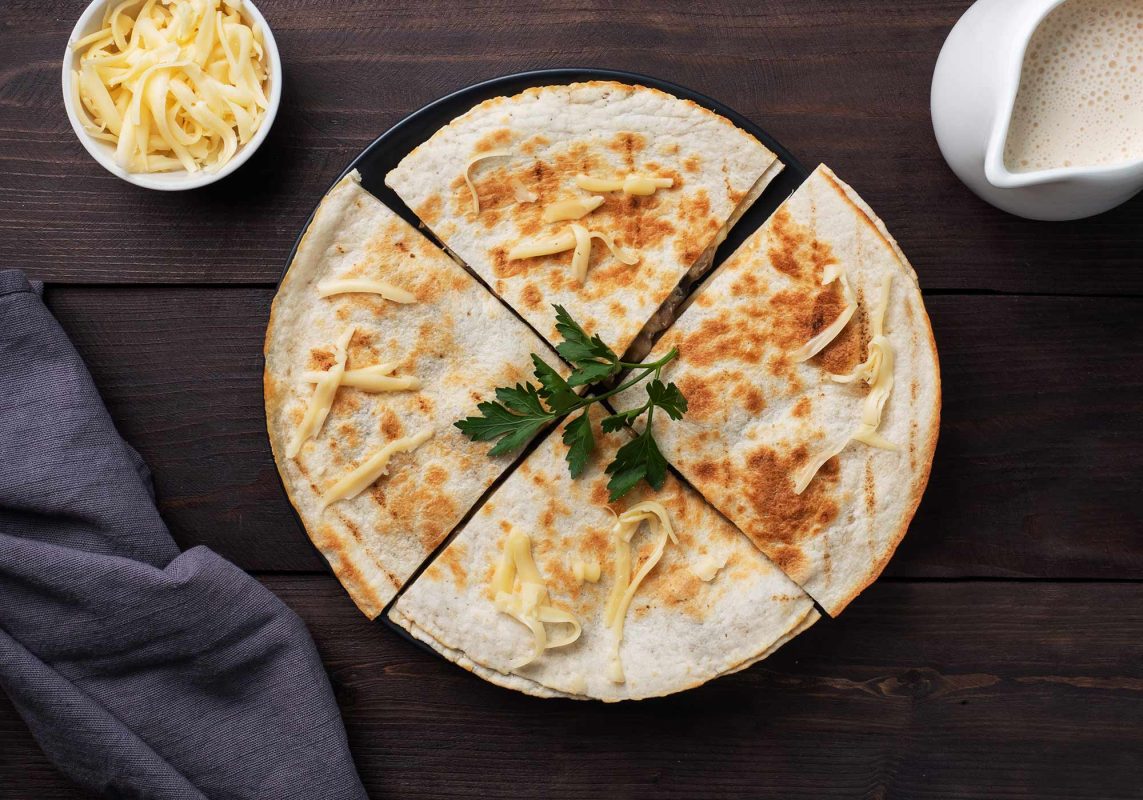 Why Good Nutrition Is Beneficial & How Can WIC Help?
"Good nutrition is an important part of maintaining a healthy lifestyle," says Megan Nason, MS, RD (Virginia WIC Program Manager). "Good nutrition not only plays a role in maintaining a healthy weight but also helps your mental health and helps protect against chronic diseases. Incorporating a variety of foods into the diet can help achieve optimal levels of nutrients, vitamins and minerals, which support the body's heart health, immune system, bones and teeth, mood and energy levels. Recommendations for maintaining good nutrition include consuming a variety of fruits and vegetables, whole grains, low-fat or fat-free dairy products and lean proteins."
The Women, Infants and Children (WIC) program provides nutrition education and supplemental nutritious foods to participants. These supplemental foods are rich in vitamins and minerals that are especially important for the WIC population. WIC foods include cereal, vitamin-C rich juice, eggs, milk, cheese, yogurt, peanut butter, beans, fruit and vegetables, whole grains, baby foods and canned fish (for some women participants). To learn more about the Virginia WIC Program go to www.vdh.virginia.gov/wic/. For other yummy recipes perfect for families and kids, check out the Food & Home section.
---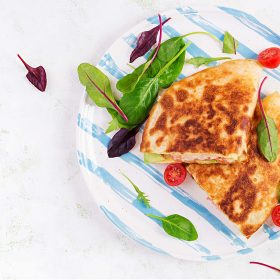 Folate Fiesta Breakfast Quesadilla
Ingredients
1

cup

spinach

1/4

onion

(your favorite kind, small, diced)

2

mushrooms

(your favorite kind, sliced)

1

clove

garlic

(small, minced)

2

eggs

(beaten)

2

tbsp

cheese

(your favorite kind, shredded)

4

tortillas

(whole wheat or corn)

1/2

avocado

(thinly sliced)

cooking spray

(enough to coat the pan)
Instructions
Coat the bottom of the pan with cooking spray or a thin layer of oil and add the diced onion, minced garlic, sliced mushrooms and spinach.

Cook on medium-low heat until the spinach is wilted and the onions and mushrooms are softened, stirring occasionally.

While the vegetables are cooking, shred the cheese and set aside. In a separate bowl, beat or whisk the eggs until mixed well.

Add the eggs to the pan and begin pulling the cooked outer edges in towards the center of the eggs. Cook for about 3 minutes or until eggs are cooked through.

On a separate plate, set out 2 tortillas. Sprinkle half the cheese on top of the tortillas. (Your child can help with this step to get them excited about cooking and trying new foods!)

Divide the scrambled eggs/veggie mixture between the two tortillas, and top with the rest of the cheese and the sliced avocado. Close the quesadilla with the last 2 tortillas and put them in the pan to crisp each side, or enjoy them as-is!
YOU MIGHT LIKE


CharlottesvilleFamily.com, a collection of local resources including a popular calendar of events, family services guides and features on education, health and family day trips for parents and teachers in Charlottesville, as well as the CharlottesvilleWelcomeBook.com a guide to resources for Charlottesville tourists and newcomers. Ivy Life & Style Media also creates other projects including Wine & Country which celebrates elevated living in Virginia Wine Country. Wine & Country Life, a semi-annual life & style magazine, and Wine & Country Weddings, an annual art book celebrating elegant Virginia weddings, are complemented by the Wine & Country Shop in Ivy, VA—a beautiful lifestyle boutique that brings the pages of the magazines to life. The Shop features over 40 Virginia artisans with everything from tailgating essentials and Dubarry attire to locally made foods and award-winning Virginia wines and craft beverages for your next event. Wine & Country covers the grape-growing foothills of the Blue Ridge Mountains from Lynchburg to Leesburg, including points in between like Charlottesville and Middleburg.