CHILDREN'S BOOKS FOR TEACHING ABOUT BLACK HISTORY MONTH
Reading with your children is one of the best ways to engage with them on important issues. This February, honor Black History Month by taking time to read with your family, and encourage your kids to learn and talk about diversity and our country's history. Check out this list of 15 suggested Black History Month Books for Kids to help get the important conversations going. Be sure to check out our Events Calendar to find out more about Black History Month happenings around town.
Best Black History Month Books for Children Ages 4–7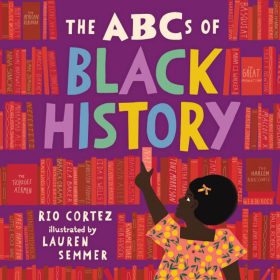 The ABC's of Black History by Rio Cortez, illustrated by Lauren Semme
Rio Cortez, writer and Pushcart-nominated poet, has debuted an astonishing piece of work that celebrates Black History, while educating the younger generation in a fun way. Letter by letter this page-turner gracefully goes through a story that spans continents and centuries of history. Alongside Lauren Semme's breathtaking illustrations, this narrative brings together creativity and joy for a work of art.
Bippity Bop Barbershop by Natasha Anastasia Tarpley, illustrated by E.B. Lewis
Natasha Anastasia Tarpley brings to us an amazing companion book to the bestselling book, I Love My Hair. This narrative captures the vital rite of passage for boys, while celebrating the African-American identity. Bippity Bop Barbershop takes us on Miles's journey through his first visit to the barbershop with his Dad. Accompanied with beautiful realistic watercolor illustrations, this milestone for a young African-American boy is captured to celebrate the African-American identity.
Henry's Freedom Box: A True Story from the Underground Railroad by Ellen Levin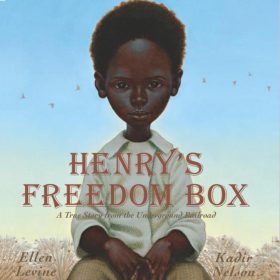 Henry's Freedom Box is a story about a young slave's long journey to freedom. The story follows Henry Brown and how he dreams for freedom while facing many challenges in a world against him. There are no records of slave's birthdays, so during his struggles he never truly knows his age. After some time, he discovers a way to mail himself to freedom in the north, and after an arduous journey within a crate, he finally celebrates his birthday … his first day of freedom.
Martin's Big Words: The Life of Dr. Martin Luther King, Jr. (A Big Words Book, 1) by Doreen Rappaport
As a former teacher herself of music and reading, Doreen Rappaport knows exactly how to capture the attention of children in a dynamic way. This particular read is a picture book biography of Dr. Martin Luther King Jr.'s life and his profound message of equality for everyone. Throughout the book, Rappaport uses some of King's quotes from his best speeches to tell the story of his life.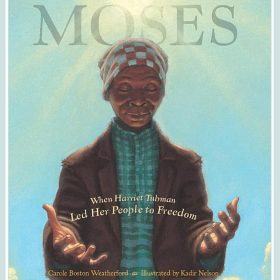 Moses: When Harriet Tubman Led Her People to Freedom by Carole Boston Weatherford, illustrated by Kadir Nelson
A Coretta Scott King Award Winner and a Caldecott Honor Book, this book serves as a resounding tribute to Harriet Tubman. Through her heroic role in the Underground railroad, Tubman has been hailed as the Moses of her time. In lyrical text, this work describes her spiritual journey and how she would make 19 trips back, without ever being caught.
Princess Hair by Sharee Miller
Debut author-illustrator Sharee Miller gives us a joyful work about celebrating different hair types, styles, and textures in an eye-popping picture book! Princess Hair highlights the beauty and diversity of black hair, while showing young readers that everyone has princess hair. Fall in love with this book about encouraging pride and confidence through playful and colorful narrative.
The Story of Ruby Bridges by Robert Coles, illustrated by George Ford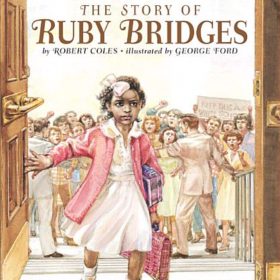 Robert Coles showcases the inspirational true story of the famous and powerful Ruby Bridges. This amazing best-seller takes us back to 1960, where a young, 6-year-old Ruby moves to New Orleans for a better life. When a judge orders her to attend an all-white elementary school, she faces hardships and heartache. Through her resounding courage, she stands firm and sets the scene for change in America.
Teammates by Peter Golenbock
Peter Golenbock delivers the moving story about the legendary Jackie Robinson and his journey to becoming the first black player on a Major League Baseball team. Playing for the Brooklyn Dodgers in the 1940s led to many obstacles, until Robinson's teammate Pee Wee Reese takes a stand and declares Jackie his teammate. Paul Bacon uses a blend of historic photographs and detailed watercolors to tell this beautiful story of loyalty and lasting a friendship.
This Jazz Man by Karen Ehrhardt
Karen Ehrhardt delivers an amazingly revamped version of the "This Old Man" for a younger audience to enjoy. This jazzy music tribute brings to life some of the era's best jazz musicians. Children are sure to fall in love with these eye-popping illustrations that blend perfectly with the tuneful text. This work is a great introduction to the jazz giants and people who have paved the way for the genre today.
Best Black History Month Books for Children Ages 8–10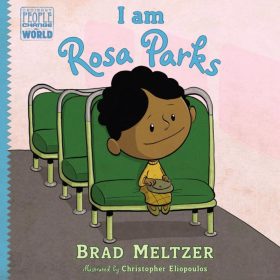 I Am Rosa Parks by Brad Meltzer, illustrated by Christopher Eliopoulos
#1 New York Times best-selling Author Brad Meltzer does it again by creating this masterpiece of a picture-book-biography about Rosa Parks. This narrative teaches children that we can all be heroes, inspiring them through entertaining and conversational text. Bring American history to life for your children, and inspire them to be bold and to dream.
The Youngest Marcher: The Story of Audrey Faye Hendricks, a Young Civil Rights Activist by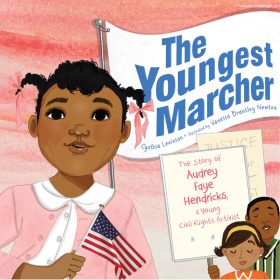 Cynthia Levinson
This narrative tells the story of the youngest known child to be arrested for a civil rights protest. Levinson takes us through the astonishing story of 9-year-old Audrey Faye Hendricks who didn't let her age or size hinder her from making a difference. Hendricks spoke up after hearing some adults around her talk about wiping away Birmingham's segregation laws. She made her voice heard, and showed children all across the world that they can make a lasting impact.
Best Black History Month Books for Tweens/Teens
Before the Ever After by Jacqueline Woodson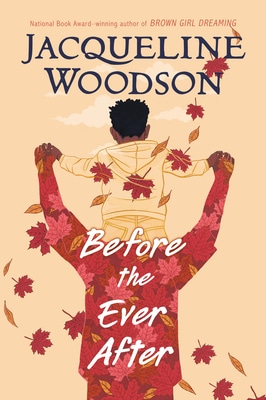 This stirring novel-in-verse explores the cost of professional sports on Black bodies and the ways a family moves forward when their glory days have passed. The story is centered around a boy, ZJ, whose father is having trouble remembering things and seems to be angry all the time as a result of head injuries he sustained while playing professional football. Author and National Book Award winner Jacqueline Woodson will discuss her new book at a virtual event during the 2021 Virginia Festival of the Book. The event is free and open to the public.
The Hill We Climb and Other Poems by Amanda Gorman
Amanda Gorman has been the youngest ever poet in U.S history to speak at a presidential inauguration. Along with her amazing poetic performance, Gorman is the first-ever National Youth Poet Laureate of the United States, and she is already making ground as a committed advocate for the environment, racial equality and gender justice. This poetry book collection features the stirring inaugural poem, The Hill We Climb, alongside other poems that highlight an energizing and unforgettable new voice in American poetry.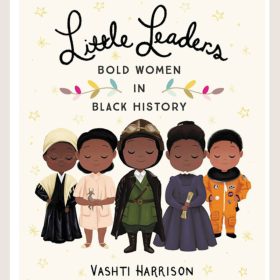 Little Leaders: Bold Women in Black History by Vashti Harrison
This New York Times best-seller beautifully illustrates 40 women who have all changed the world. Little Leaders educates and inspires our young minds, while showcasing trailblazing Black women in American history—our real-life superheroes. Inspiring text paired with amazing illustrations bring these iconic women figures to life, where every reader can find a hero to admire. Female figures like abolitionist Sojourner Truth and pilot Bessie Coleman will encourage the younger generations to be bold in helping change the world for the better. Author Vashi Harrison will discuss this book and two other Little Leaders books at a virtual event during the 2021 Virginia Festival of the Book. The event is free and open to the public.
Tiny Stitches: The Life of Medical Pioneer Vivien Thomas by Gwendolyn Hooks, illustrated by Colin Bootman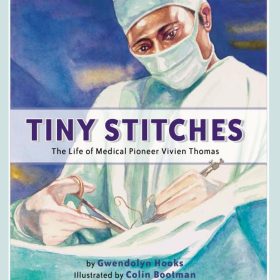 Gwendolyn Hooks takes readers through the thrilling story of one of the most important Medical Pioneers in history. Viven Thomas's story of developing a procedure that was used for the first successful open-heart surgery on a child all started with hardships in a mostly white-catered world. Thomas dreamed of studying medicine, so he applied to be a research assistant at Vanderbilt University. He overcame racism and countless obstacles from his colleagues to create a new era in the medicine for children area, and worked to help advance medical techniques around the world.
There are plenty more informative and entertaining books at the local JMRL libraries to enjoy this Black History Month. We hope you enjoy reading these Black History Month Books for Kids with your family. For more book recommendations by local authors, visit our Wine & Country Shop and see our Kids' Diversity Reading List.
YOU MIGHT LIKE


CharlottesvilleFamily.com, a collection of local resources including a popular calendar of events, family services guides and features on education, health and family day trips for parents and teachers in Charlottesville, as well as the CharlottesvilleWelcomeBook.com a guide to resources for Charlottesville tourists and newcomers. Ivy Life & Style Media also creates other projects including Wine & Country which celebrates elevated living in Virginia Wine Country. Wine & Country Life, a semi-annual life & style magazine, and Wine & Country Weddings, an annual art book celebrating elegant Virginia weddings, are complemented by the Wine & Country Shop in Ivy, VA—a beautiful lifestyle boutique that brings the pages of the magazines to life. The Shop features over 40 Virginia artisans with everything from tailgating essentials and Dubarry attire to locally made foods and award-winning Virginia wines and craft beverages for your next event. Wine & Country covers the grape-growing foothills of the Blue Ridge Mountains from Lynchburg to Leesburg, including points in between like Charlottesville and Middleburg.