VIRGINIA DISCOVERY MUSEUM
The Virginia Discovery Museum (VDM), an independent non-profit 501(c)(3) organization, is an interactive, educational museum for young children. VDM was established in 1981 to organize a group of traveling exhibits throughout Central Virginia. As the popularity of the programs increased, the Board of Directors resolved to find a permanent home for the museum in Charlottesville.
Located first in a two-story house, VDM quickly outgrew its space and in 1990 moved to its current location on Charlottesville's Downtown Mall. In addition to creating new exhibits, VDM established a variety of on-site educational programs and special events for children and families. As part of its commitment to the Charlottesville community, VDM also increased outreach to low-income families, expanded operating hours, forged a closer relationship with area schools and educational institutions, and participated in community-wide tourism and economic development efforts. Today, VDM welcomes visitors from across the country and across the world, but at its heart it remains a local institution for the local community.
2022 Summer Camp Dates & Topics:
June 13-17: Engineer It!
June 20-24: Clever Creatures
June 27-July 1: Curtain Call
July 11-15: Presto, Rainbow!
July 18-22: Age of Exploration
July 25-29: MythQuest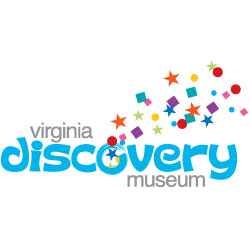 Ages 4 -8
Day Camp
HIGHLIGHTS
VDM offers Weekly Drop-In programs for all ages
Monthly Date Night Drop-Offs for ages 3 to 10
After-school Discovery Workshops for ages 4 to 8
Half-day camps for ages 4 to 8
Multi-week Chess Mates series for ages 6 to 10
524 E Main Street
Charlottesville
Interested in learning more? Please complete the form below to learn more about this partner's services: