MOM & CO-FOUNDER OF MY MUSIC STARTS HERE SHARES HOW SHE BROUGHT HER PASSION OF MUSIC TO OTHERS
We're so excited to share the story of how this local mom and teacher, Mary Anderson, turned her passion into a platform for local children.
I was an elementary and preschool music teacher for 13 years and truly loved my job. I got to share my deep love of music with young children every day and watch as the power of music worked through them. Around my fifth year of teaching, I started to feel an internal pull that I wanted to reach more children than those who happened to go to the school where I was teaching. And by my tenth year, that internal pull was getting so loud that I couldn't ignore it any longer.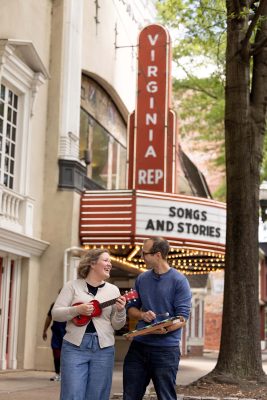 Around this time, my husband and I had our second child. During those precious few months that I had at home with our newborn and 4-year old, my mind started to work on answering the question of how I could continue being a music teacher but also reach more children. My foundational belief that all children deserve high-quality music learning experiences had strengthened every year since I began teaching, but I also clearly understood that there are so many children who do not have access to these experiences.  
I started to envision an online platform, where both parents and teachers could have access to everything they needed to support the musical development of the children in their lives. I started to envision myself teaching to a camera and reaching an unlimited number of children, instead of teaching to a classroom of just 20. Something started to shift, and I was ready to take the leap.
Taking The Leap & Changing Careers
In late 2016, I decided to leave my teaching job to start building the platform that I had envisioned while on maternity leave. The first few years were not easy, and there were many months where I desperately missed being in front of children and constantly wondered if I had made the right choice to leave the classroom. But, I started diving into studies regarding the neurobiological effects of music on the brain, and more specifically, childrens' developing brains. I can honestly say that even as a veteran music educator, I was shocked by what I was reading.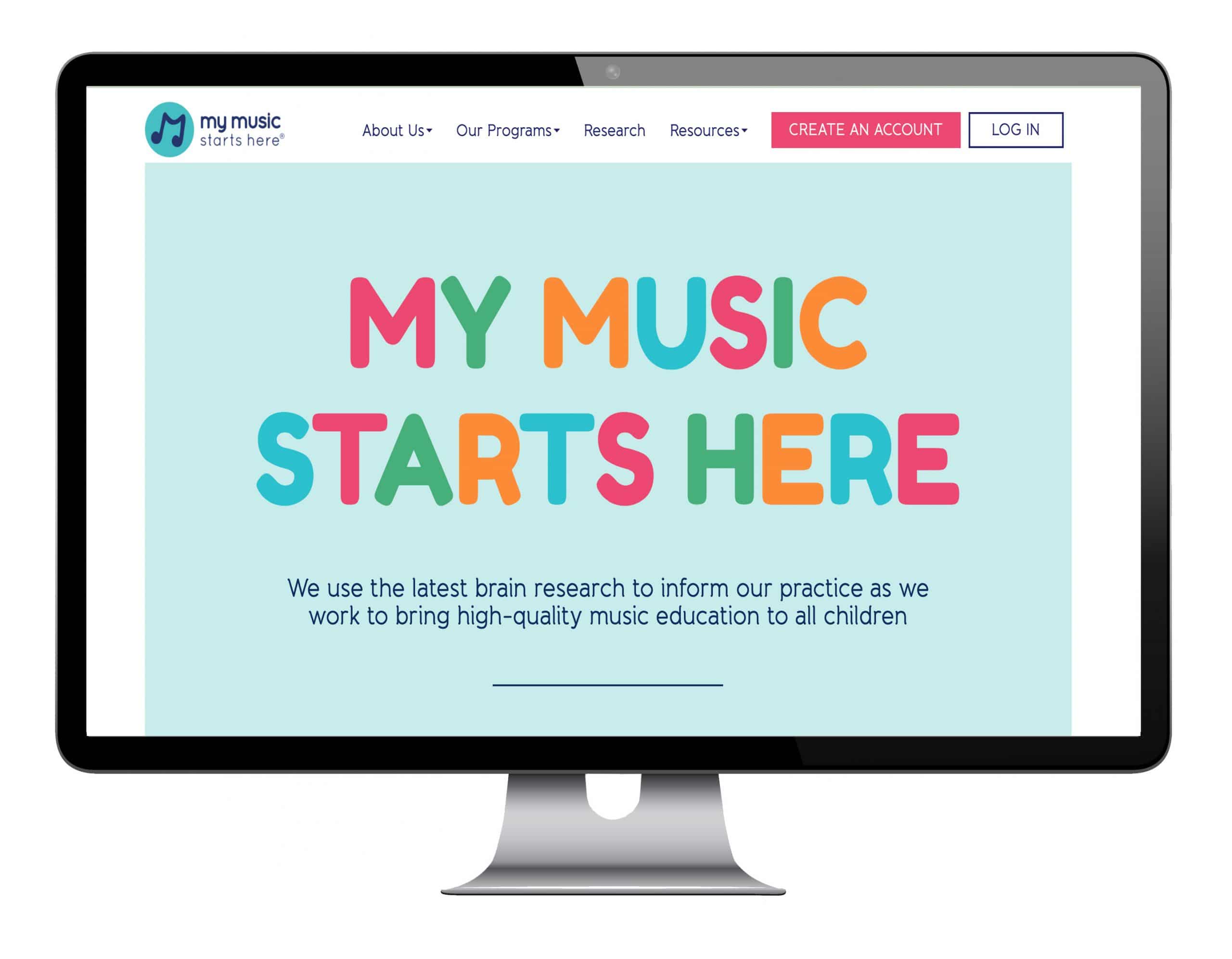 When young children engage with developmentally appropriate music and have opportunities to participate in music by simply keeping the steady beat, singing with others or moving expressively to music, fireworks go off in their brains. It has been proven time and again that when children participate in music, they strengthen the parts of the brain needed for reading, writing, understanding and processing mathematics, and for their social-emotional well being. Music literally builds and strengthens a child's brain while also supporting a joyful, healthy life. With each article I read, my determination to bring this knowledge to teachers, parents and anyone else in the early childhood space intensified.
In the fall of 2019, my husband and I launched My Music Starts Here, an online program specifically designed for parents and early childhood educators to integrate high-quality music learning into their childrens' and students' everyday routines.
Adapting the Platform During Covid
And then it was March 2020. The Covid pandemic hit the United States, schools closed their doors and thousands of children across the state were left without access to a teacher. Due to the gross inequities in access to reliable internet, teachers at all grade levels were struggling to reach their students, but most especially early childhood teachers. Preschoolers not only needed access to the internet, they also needed a compatible device and an adult there to help them. Unfortunately, so many of our state's youngest learners did not have these things to support their learning.
We needed to do something to help. We needed to find a way to reach those children, and our online platform was not enough.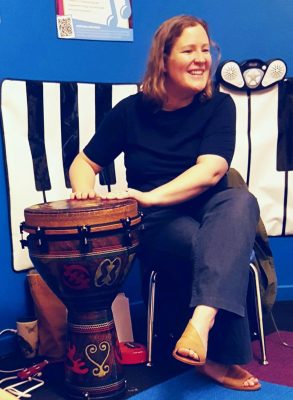 As I sat at my computer one night, frustrated and scared by the news that day, I felt that familiar internal pull again. We needed to do something to help. We needed to find a way to reach those children, and our online platform was not enough. Throughout that spring, as we all adjusted to our new normal, I tried as best I could to be still, patient and listen deeply to that internal nudge. I continued to ask the question, "How can we help?"
In the early summer, during a conversation with a trusted colleague, I started talking about the brilliance of Sesame Street and Mr. Rogers' Neighborhood. I grew up watching these beloved childrens' shows on PBS, and as an adult, I have been inspired by how these shows brought education, social-emotional learning and positive messaging through public media to children at home.
During that conversation, the answer to the question I had carried in my heart since March revealed itself. We needed to pivot, and rather than create short video content to be hosted online, we needed to learn how to create content in an episodic format and get it onto public television so we could reach children at home.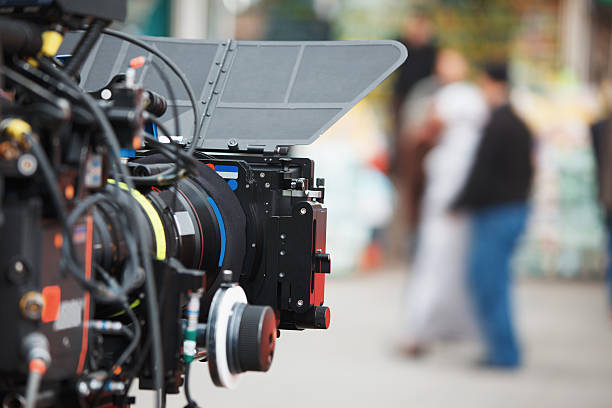 Landing A Television Deal
I immediately started cold calling anyone in public media across the state that would answer the phone. I reached out to colleagues at the Virginia Department of Education and started sending about 10–20 emails a day to anyone I thought might be able to point us in the right direction. After about a month, we were connected directly with VPM, the public media station in Richmond that broadcasts in Central Virginia. They were very dedicated to using their platform to reach children during school closures and had seen our content on My Music Starts Here. They asked us to put together a pilot, and we jumped at the opportunity.
My husband taught himself how to operate all of the cameras, set up the lighting, run the audio and edit all of the content so that we didn't have to hire a crew during quarantine. We got up early and stayed up late. Our parents and friends helped us where they could, and within a few weeks, we submitted two pilot episodes to VPM.  
We were incredibly anxious while waiting to hear back from them, but the email finally arrived, and they asked us to make a 10-episode series that would air later in the year. We were honored and excited for the chance to breathe fresh air into our work and deliver it to children, families and teachers, free of charge and without requiring internet access. Equity and access had always been a large part of our mission, and we felt that we were on our way to achieving that goal.
As of right now, our first 10 episodes have gone to air, and we are working on an additional five to complete our first season. We have been picked up for a second season and are working towards statewide broadcast by this fall. We have put together a Diversity Advisory Committee to guide intentional representation and inclusion throughout every aspect of the project, and we challenge ourselves daily to ground everything we create in what we know is best for children—through our research, our own expertise as teachers and parents, and in what we want for all children.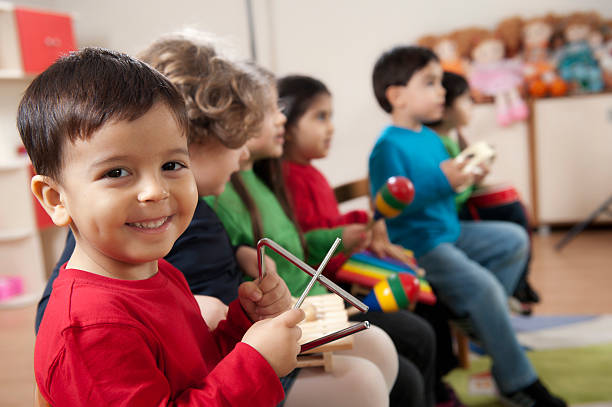 4 Thoughts for Growing Your Passion Into a Platform
To anyone who is starting to feel that internal pull, that little voice inside that lets us know when we need to make a change, I say, "Listen." Honor what your inner voice is telling you. You don't have to take big action right away, but start taking some steps to explore a new option.  
Read articles, listen to podcasts or get a few books to inspire you. I highly recommend How I Built This by Guy Raz for some real-life inspiration from some of the most successful entrepreneurs. It is very inspiring to hear about how these normal folks got started and all of the challenges they faced as they started to build their platform.
Let others into your thought process. For me, things really started to shift when I started opening up and talking about my idea with my husband and trusted friends. There is something about saying your vision out loud to someone you trust that makes it real. It also allows them to be a part of your creative process and to offer you help. You never know who they might know, or how they might be able to support you.
Think about where your passion intersects with a problem that needs to be solved or a niche that needs to be filled. This is the point of magic–where something you love or a skill you have can be used in a way that makes the world better for other people while also being deeply satisfying and fulfilling for you.
And lastly, know that your idea is worthy of being heard and shared. Your idea is worth all of the hard work you can pour into it. The world needs your story, your creativity, your passion and your new idea. 
---
MARY ANDERSON is a mom of two young children and co-founder of My Music Starts Here. She is currently co-producing a new children's TV show called Songs and Stories with Mary and Mike. Watch an episode at vpm.org/songsandstories.
Lead image by Mike Anderson
---
YOU MIGHT LIKE


CharlottesvilleFamily.com, a collection of local resources including a popular calendar of events, family services guides and features on education, health and family day trips for parents and teachers in Charlottesville, as well as the CharlottesvilleWelcomeBook.com a guide to resources for Charlottesville tourists and newcomers. Ivy Life & Style Media also creates other projects including Wine & Country which celebrates elevated living in Virginia Wine Country. Wine & Country Life, a semi-annual life & style magazine, and Wine & Country Weddings, an annual art book celebrating elegant Virginia weddings, are complemented by the Wine & Country Shop in Ivy, VA—a beautiful lifestyle boutique that brings the pages of the magazines to life. The Shop features over 40 Virginia artisans with everything from tailgating essentials and Dubarry attire to locally made foods and award-winning Virginia wines and craft beverages for your next event. Wine & Country covers the grape-growing foothills of the Blue Ridge Mountains from Lynchburg to Leesburg, including points in between like Charlottesville and Middleburg.