Books for Kids About Race & Diversity
Books are one of the best tools to engage with children on important issues. Check out this list of reads broken down by age to help encourage conversations about race and diversity with your kids and family.
Please note this post contains Amazon affiliate links. Ivy Life & Style Media is a participant in the Amazon Services LLC Associated Program, an affiliate advertising program designed to provide a means for sites to earn advertisting fees by advertising and linking to Amazon.com. If you purchase a product via one of these links we will earn a commission but it will not affect the price you pay for the item. Happy shopping!
Ages 3–5
Hair Love written by Matthew A. Cherry and illustrated by Vashti Harrison
Based on a short film by the same author, Hair Loveis a tender story of a father learning to do his daughter's hair as well as learning to love each other and one's natural hair. See the book here.
Find the equally loveable short film here.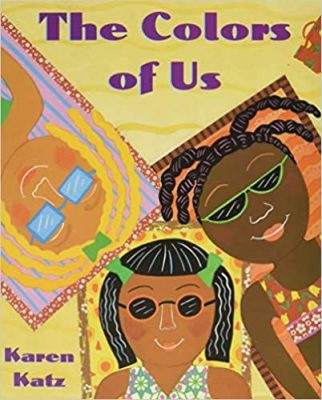 The Colors of Us by Karen Katz Katz
The Colors of Usis about a young girl wanting to paint a picture of herself but not knowing which color to use for her brown skin. After a talk with her mom and a walk through the neighborhood, she learns that people come in all shapes and colors and sees the world in a new, special way. See the book here.
All are Welcome written by Alexandra Penfold and illustrated by Suzanne Kaufman
All are Welcome takes young readers through a day at school, showing children of all different races and ethnicities who are all accepted and embraced by each other. This book shows children how to interact with people who may look different and care for them, too. See the book here.
A is for Activist written by Innosanto Nagara
This rhyming ABCs book empowers children to make a difference and take a stand for what they believe in. It teaches about justice and equality but is still fun to read with alliteration and bright illustrations, and it inspires both kids and parents alike. See the book here.
Ages 6–9

The Youngest Marcher: The Story of Audrey Faye Hendricks, a Young Civil Rights Activist written by Cynthia Levinson and illustrated by Vanessa Brantley-Newton
This book tells the story of 9-year-old Audrey Faye Hendricks, the youngest known child to be arrested for a civil rights protest in 1963. Hendricks proves that even children can stand up for what they believe in and what is right, and teaches kids about protests and the Civil Rights movement. See the book here.
The Other Side written by Jacqueline Woodson and illustrated by E.B. Lewis Woodson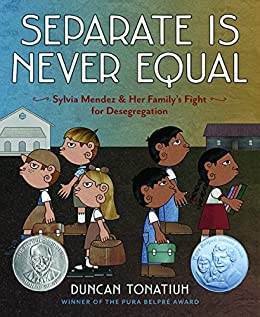 The Other Side takes readers back in time to the 1960s and tells a story of friendship through the eyes of a young black girl. The book explores racial segregation and how to break down barriers of race through inclusion and kindness. See the book here.
Islandborn written by Junot Diaz and illustrated by Leo Espinosa
Islandborn introduces immigration to children through the eyes of character Lola, a young girl who has to tell the story of where her family is from for a school project. When she cannot remember her island because she left when she was only a baby, she lets her imagination go and finds the truth about her ancestors inside of her. See the book here.
Separate Is Never Equal: Sylvia Mendez and Her Family's Fight for Desegregation written by Duncan Tonatiuh
Tonatiuh recounts the inspiring story of Sylvia Mendez, an American citizen of Mexican and Puerto Rican heritage who was denied enrollment to a Whites-onlyschool in 1947. Mendez and her family went to court and ended school segregation in California, and this book teaches children about racial history and change with unique illustrations and positive messages. See the book here.

Ages 10–14

The Crossover (From The Crossover Series) written by Kwame Alexander
Written in free verse from the perspective of 12-year-old basketball player Josh,The Crossover tells a story of family and relationships with lots of hip-hop flair. This story about growing up mixes rap, sports and tween relationships together to express one's identity and uniqueness as a black male. See the book here.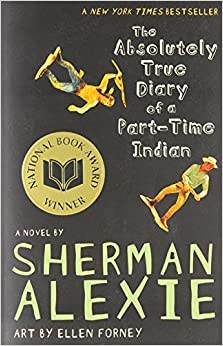 The Rock and the River written by Kekla Magoon Magoon
The Rock and the River transports readers to Chicago in 1968, where young Sam watches his father fight in the Civil Rights movement and is struggling to understand how his friend, Stick, supports the Black Panthers. This story is a reflection on what it means to be a young, African-American male in the 1960s and offers not only a history lesson but also a call to justice. See the book here.
The Absolutely True Diary of a Part-Time Indian written by Sherman Alexie and illustrated by Ellen Forney Partly
Autobiographical by author Alexie himself, The Absolutely True Diary of a Part-Time Indian tells the story of Junior who lives on the Spokane reservation but attends a white high school. Accompanied by funny illustrations that resemble a teen diary, this book reveals tensions about growing up, belonging and finding one's true identity. See the book here.

Ages 15+

The Hate U Give written by Angie Thomas Thomas
This book tells the powerful story of 16-year-old Starr, who is navigating two very different parts of her identity—her primarily black neighborhood where she lives and the affluent private school she attends where she is one of the only people of color. After her friend is shot by the police while they are merely driving together, she fights to find her voice and speaks out about police brutality, racism and the Black Lives Matter movement. See the book here.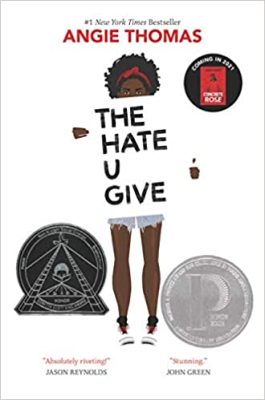 All American Boys written by Jason Reynolds and Brendan Kiely
All American Boys exposes contemporary racial tensions by telling the story in which two teen boys, one black and one white, are torn apart by an act of police brutality. Reynolds and Kiely switch perspectives between characters Rashad and Quinn to speak out about race relations in the country today and shed light on the truth about racism and prejudice. See the book here.
I Am Not Your Perfect Mexican Daughter written by Erika L. Sanchez
This book explores a traditional Mexican family living in Chicago through the eyes of Julia, as she loses her sister Olga and tries to pick up the pieces of her life as she knew it. Pressured by her mother to take care of the family and not go to college, Julia looks into her family and sister's pasts to deal with grief and find out what it means to be an independent, Mexican American woman. See the book here.


CharlottesvilleFamily.com, a collection of local resources including a popular calendar of events, family services guides and features on education, health and family day trips for parents and teachers in Charlottesville, as well as the CharlottesvilleWelcomeBook.com a guide to resources for Charlottesville tourists and newcomers. Ivy Life & Style Media also creates other projects including Wine & Country which celebrates elevated living in Virginia Wine Country. Wine & Country Life, a semi-annual life & style magazine, and Wine & Country Weddings, an annual art book celebrating elegant Virginia weddings, are complemented by the Wine & Country Shop in Ivy, VA—a beautiful lifestyle boutique that brings the pages of the magazines to life. The Shop features over 40 Virginia artisans with everything from tailgating essentials and Dubarry attire to locally made foods and award-winning Virginia wines and craft beverages for your next event. Wine & Country covers the grape-growing foothills of the Blue Ridge Mountains from Lynchburg to Leesburg, including points in between like Charlottesville and Middleburg.