A MONTH-BY-MONTH GUIDE TO PREP FOR SUMMER CAMP
Prepare for Charlottesville Day Camps and Virginia Sleepaway Camps
It's only January, but the clock is already ticking when it comes to the summer camp season in Virginia. Start your planning now so your children can find and attend the perfect Charlottesville area summer camp. Here's a timeline to help busy parents stay on schedule:
Planning for Summer Camp in Virginia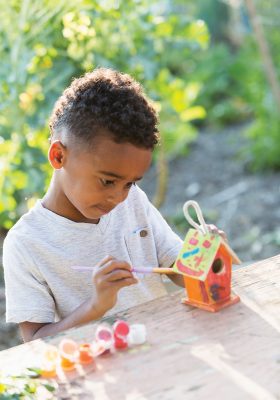 JANUARY
This is a good time to spend a few evenings at home curled up beside the family computer, researching potential Charlottesville area summer camps and requesting camper information packets. Many camps are already accepting registrations at this point, so make sure you ask about deadlines and cut-off dates. This is also the time to decide what kinds of camps you're looking for, how big (or small) your budget is, and what time frame is best for your family's summer schedule.
Many grandparents and relatives with happy camp memories of their own would be delighted to contribute to the summer enrichment of their loved ones, so this is also the time to enter into those discussions, if appropriate.
Make sure to check out the virtual CharlottesvilleFamily Fun Fair and Camp Expo! This popular annual event showcases dozens of program options and gives parents and campers a chance to narrow down exactly what they are looking for. It's an invaluable resource for parents (and prospective campers)—don't miss it!
Choosing a Summer Camp in Virginia
FEBRUARY Camp Prep
Now comes the hard part: Narrow down your list and make a final decision. To find the perfect summer camp, here are some more expert tips from a camp director. Call the camps on your short list, and talk with the camp directors or administrators. Ask all your questions about safety, daily schedules, staff ratios and camper ages. Request the names and telephone numbers of campers who have attended in the past, so you can speak with someone who has experienced the camp firsthand. Many camps will also supply you with a promotional video to give you a better idea of what the program is really like.
If you've got a short list of several wonderful camps, listing pros and cons of each and prioritizing camp features with your children can help you make the final decision.
After you've chosen your camp(s), you'll know what it's going to cost and you can prepare a budget to take you from down-payment to paid-in-full, with a few stops in between at clothing and supply stores.
Remember to send in your camp registration materials and deposit. Carefully read through the camp rules and regulations, and complete all requested forms in a timely and thorough manner. Begin to plan your packing strategy. Will you pack a few items at a time as you accumulate (and label!) them, or are all concerned content to throw everything together at the last minute? If you're not a family that thrives under deadline pressure, it might be a good idea to put the suitcase in a little-used spot with a checklist nearby, and fill it up gradually, checking off each item as you go.
Prepping for Summer Camp in Virginia
MARCH Camp Prep
Schedule the camp physical. Ask for an appointment as close to the camp's deadline as possible, so you'll be up-to-speed on any new developments as the summer draws near. Consider scheduling a physical, even if the camp doesn't require it. Regular check-ups help you keep tabs on your child's healthy development. Ask for refills on any necessary prescriptions so they'll be ready when summer rolls around. If you're planning on using pre-made labels for your children's clothes and other items, order them now.
If possible, schedule a visit to the camp location so your child will feel more comfortable when summer arrives.
If possible, schedule a visit to the camp location so your child will feel more comfortable when summer arrives. Take a tour of the facilities and get the "lay of the land." If this is not feasible, touring the website or looking at the camp's brochures together and speculating about all the exciting activities your child will get to take part in is another way to help him or her prepare.
MAY Camp Prep
Make camp travel arrangements. If other children from your area are attending the same camp as your child, consider carpooling. Finish last-minute shopping and packing. Wash all new clothing, and test all new gadgets, equipment and supplies. If you're sending anything with batteries, make sure those are packed, too, in their own waterproof container. Don't forget to put your child's name on his clothes, towels, luggage, shoes and other personal belongings. If you ordered labels, let your child help you put them on. Include a list of packed items in his suitcase or trunk, to make packing for home easier. Schedule a haircut for your child a week before camp begins. Seven days is plenty of time to settle into a new style, but not so long that it will begin to grow out.
JUNE/JULY Camp Prep
Summer is here! Plan to send lots of mail and/or e-mail to your camper while he is away. Care packages are always a welcome treat. (Check with the camp to find out what care-package items are acceptable.) Tell your child that you'll miss him while he's gone, but don't overdo it. You don't want him to worry about YOU while he's at camp having fun. Soon, the kids will be back home and campers will have grown, matured, made new friends and learned lots of new things from their time at summer camp.
Happy summer planning! For a complete guide to summer camps in the Charlottesville, Virginia area, check out the CharlottesvilleFamily Fun Fair & Camp Expo to learn about camps, read helpful camp info, and so much more.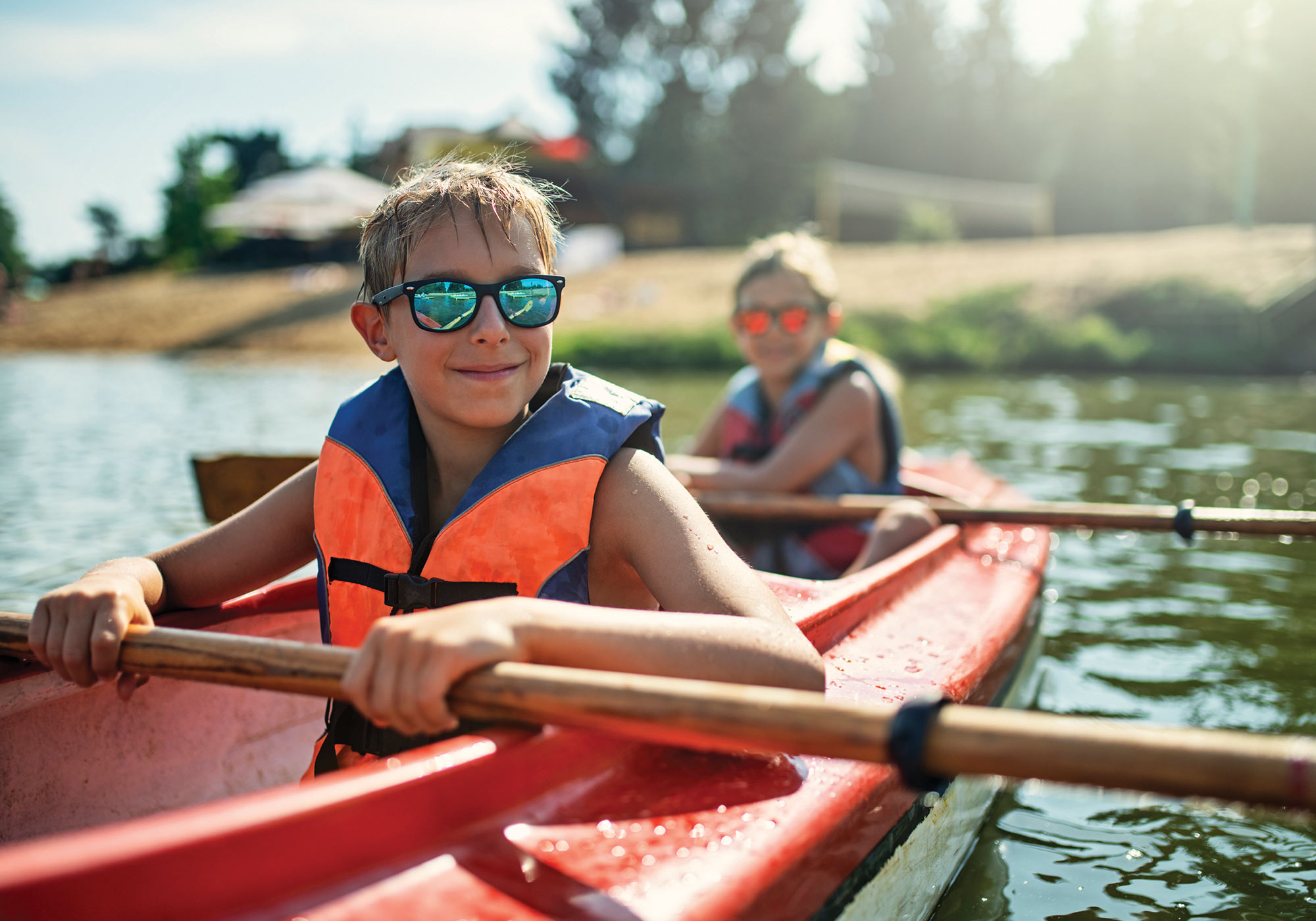 ---
CATHY ASHBY is a former camp counselor and director and a current writer and editor.
---


CharlottesvilleFamily.com, a collection of local resources including a popular calendar of events, family services guides and features on education, health and family day trips for parents and teachers in Charlottesville, as well as the CharlottesvilleWelcomeBook.com a guide to resources for Charlottesville tourists and newcomers. Ivy Life & Style Media also creates other projects including Wine & Country which celebrates elevated living in Virginia Wine Country. Wine & Country Life, a semi-annual life & style magazine, and Wine & Country Weddings, an annual art book celebrating elegant Virginia weddings, are complemented by the Wine & Country Shop in Ivy, VA—a beautiful lifestyle boutique that brings the pages of the magazines to life. The Shop features over 40 Virginia artisans with everything from tailgating essentials and Dubarry attire to locally made foods and award-winning Virginia wines and craft beverages for your next event. Wine & Country covers the grape-growing foothills of the Blue Ridge Mountains from Lynchburg to Leesburg, including points in between like Charlottesville and Middleburg.