CELEBRATING HALLOWEEN IN CHARLOTTESVILLE
It's hard to believe October and the holiday hoopla are already here. We've pulled together some Trick-or-Treating Tips & Fun of what you need to know for a happy Halloween this year. Scroll on for safety tips, costume ideas, and local spooooooky events and activities. Trick-or-Treat!
Halloween Safety Tips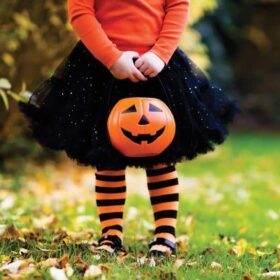 Young children should be in the company of an adult when trick-or-treating.

Older kids should trick-or-treat with a friend or preferably in a group.

Tell your kids not to step inside the homes or cars of strangers or even acquaintances you haven't pre-approved. Provide your kids with what to say if they're invited in so they are prepared. Your child can be direct and just say, "My parents told me I have to wait outside."

Give your older kids a curfew so you know what time to expect them home.

Know what route they plan to take. Make sure it's in safe neighborhoods and that they won't have to walk through secluded areas to get there.

Only go to houses with porch lights on.

Have kids carry a cell phone, and make sure they know how to use it to dial 9-1-1.

Add a tracking app to their phones, such as Family Tracker, Glympse, Footprints, FamilySignal or Life360.

Make sure costumes, masks and shoes fit well. Costumes shouldn't drag on the ground posing a tripping hazard.

Avoid masks. Instead, use makeup and well-fitting hats or wigs so vision isn't obstructed.

Avoid high heels.

Try to find flame-resistant costumes, and make sure kids keep their distance from lit pumpkins and luminaries.

If walking on roads, walk facing the oncoming traffic. Where possible, stay off the road completely.

When crossing streets, use crosswalks if possible, and look both ways twice. If at a stop sign or light, make sure traffic comes to a complete halt before crossing.

Don't cross the street between parked cars or where drivers' views might be obstructed.

Charlottesville Halloween Events
There are numerous family-friendly Halloween events happening this year! Here are just a few. Learn about these and all other friendly Charlottesville happenings on our Events Calendar.
Boo Bash
Virginia Discovery Museum, October 27 & 28
Doggie Howl-O-Ween
The Downtown Mall, October 28
The Fantasy Festival
IX Art Park, October 29
Downtown Safe Halloween Festival
Ting Pavilion, October 29
Spooky Ninja Fun Fair
The Lawn at Stonefield, October 30
Poloween
King Family Vineyards, October 30
Trick-or-Treat on the Lawn
UVA Lawn, October 31

Halloween Costume Ideas
Still need some costume inspiration? We took a look back at our past Halloween Costume Contest entries to get those creative juices flowing. Here are just a few of our favorites.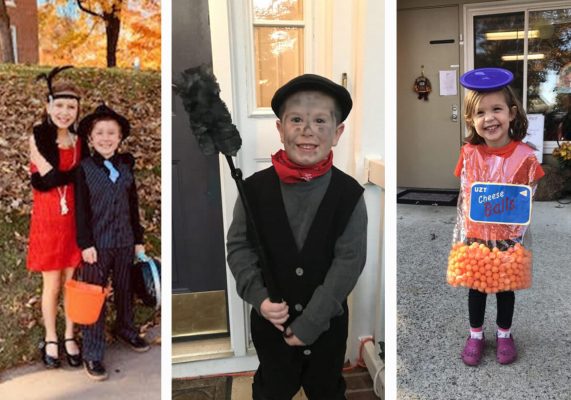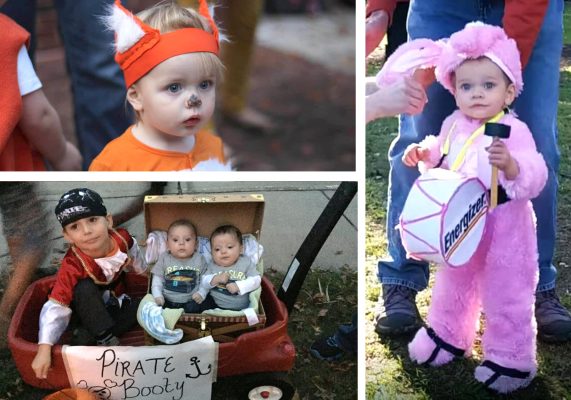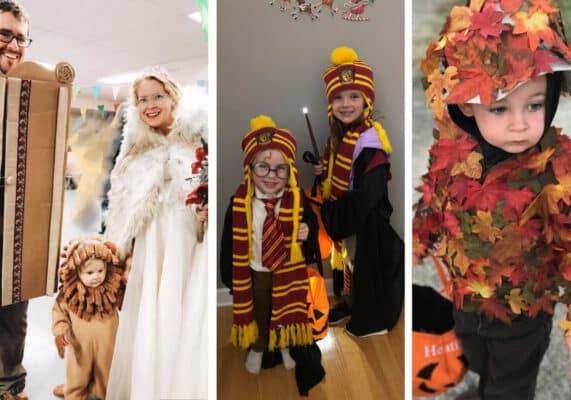 We hope you have a fun and safe Halloween with your family and friends! Still need a pumpkin or two…or three for carving? Check out our Local Pumpkin Patch Guide.
A very special and spooky thank you to our Halloween content sponsors: Charlottesville Orthodontics, Pediatric Associates of Charlottesville, and Tucker Griffin Barnes Law.
---
ELLEN SEWELL, our Associate Editor, has a degree in communications with an emphasis in journalism and PR. She is a mom of two young kids, and enjoys promoting all the Charlottesville area has to offer.
---
YOU MIGHT LIKE


CharlottesvilleFamily.com, a collection of local resources including a popular calendar of events, family services guides and features on education, health and family day trips for parents and teachers in Charlottesville, as well as the CharlottesvilleWelcomeBook.com a guide to resources for Charlottesville tourists and newcomers. Ivy Life & Style Media also creates other projects including Wine & Country which celebrates elevated living in Virginia Wine Country. Wine & Country Life, a semi-annual life & style magazine, and Wine & Country Weddings, an annual art book celebrating elegant Virginia weddings, are complemented by the Wine & Country Shop in Ivy, VA—a beautiful lifestyle boutique that brings the pages of the magazines to life. The Shop features over 40 Virginia artisans with everything from tailgating essentials and Dubarry attire to locally made foods and award-winning Virginia wines and craft beverages for your next event. Wine & Country covers the grape-growing foothills of the Blue Ridge Mountains from Lynchburg to Leesburg, including points in between like Charlottesville and Middleburg.