CHARLOTTESVILLE ORTHODONTICS SHARES TIPS ON KNOWING WHEN IT'S TIME TO STRAIGHTEN YOUR CHILD'S TEETH
The American Association of Orthodontists recommends that children visit an orthodontist at the age of 7, when permanent teeth begin to erupt and bites can be evaluated. At this age, issues such as cross-bites and crowding may become apparent. In addition to examining your child's teeth, an orthodontist can take a panoramic x-ray to check for any missing teeth, extra teeth, impacted teeth or permanent teeth erupting into the wrong positions. To help parents better identify if your child might need orthodontic treatment, Charlottesville Orthodontics compiled a list of signs to be on the lookout for, as well as reasons why summer is a great time to start an orthodontic treatment.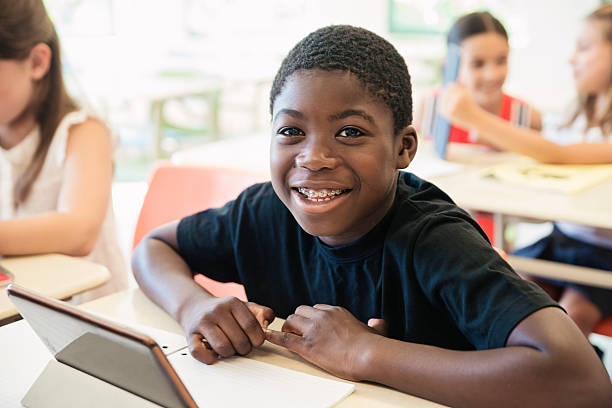 8 Signs Your Child Might Need to See An Orthodontist
1. Your child lost his or her baby teeth early or late.
2. Your child is a thumb-sucker, finger-sucker or used a pacifier.
3. Your child displays a habit of cheek biting.
4. Your child has crowded teeth or excessive spacing between teeth.
5. When your child's teeth come together, the jaw shifts to one side, known as functional shift.
6. They have a drastic overbite or underbite.
7. Your child has protruding upper teeth.
8. Your child has difficulty chewing or biting into food.

4 Reasons Why Summer is Great to Start Orthodontic Treatment
1. School's Out for the Summer! With no more school days, more time at home and time before team sports or after-school classes start up again, your calendar is more open, making it easier to schedule appointments and support your child.
2. Get Comfortable with Braces Before the New School Year. While modern orthodontic appliances and techniques are much more comfortable than when parents were young, it is nice to have weeks to relax into new appliances. Having time to get used to new appliances, to move through any initial tenderness and to experiment with food types and new aspects of dental hygiene while still at home will help your child feel more comfortable and confident once school starts.
3. Cleaning. In addition to learning to eat with braces, your child should practice cleaning his or her teeth more carefully. Flossing with braces can be tricky but is very important, so learning how to do that as well as using an interdental brush can take some practice. It's nice to have more time throughout the summer months to practice and get comfortable with taking care of their appliances and teeth before the busier school year.
4. Find Out. To be clear, not every child will be ready to start their treatment in the summer, but if treatment is desired and your child is ready, it can be an ideal time to start. The American Association of Orthodontists recommends that children visit an orthodontist at the age of 7 or as soon as any issues become apparent.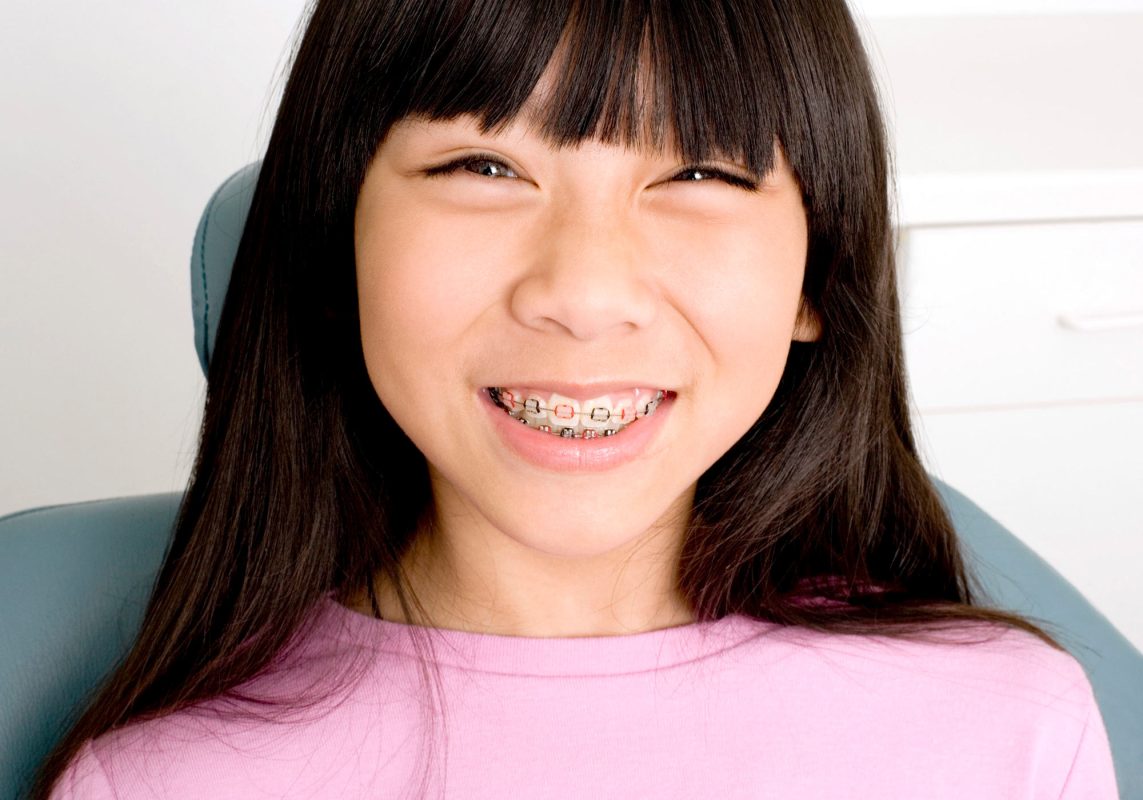 Charlottesville Orthodontics
At Charlottesville Orthodontics, they believe that everyone deserves to have a smile to be proud of, no matter his or her age. To help you first gain information, they will examine your child's teeth, jaw and bite alignment, as well as monitor how they are growing before deciding whether or not your child needs treatment and, if treatment is necessary, the optimal age for your child to begin. Most treatment in children begins between the ages of 11 and 14, but early intervention is sometimes necessary for certain jaw issues, so they want to see your child for an early evaluation around age 7.
To learn more about traditional braces, Invisalign and when to visit an orthodontist, visit CharlottesvilleOrthodontics.com or text or call them at (434) 971-9601 for a free consultation or with any questions. For more information on other health-related topics, see our Family Health page.
---
YOU MIGHT LIKE


CharlottesvilleFamily.com, a collection of local resources including a popular calendar of events, family services guides and features on education, health and family day trips for parents and teachers in Charlottesville, as well as the CharlottesvilleWelcomeBook.com a guide to resources for Charlottesville tourists and newcomers. Ivy Life & Style Media also creates other projects including Wine & Country which celebrates elevated living in Virginia Wine Country. Wine & Country Life, a semi-annual life & style magazine, and Wine & Country Weddings, an annual art book celebrating elegant Virginia weddings, are complemented by the Wine & Country Shop in Ivy, VA—a beautiful lifestyle boutique that brings the pages of the magazines to life. The Shop features over 40 Virginia artisans with everything from tailgating essentials and Dubarry attire to locally made foods and award-winning Virginia wines and craft beverages for your next event. Wine & Country covers the grape-growing foothills of the Blue Ridge Mountains from Lynchburg to Leesburg, including points in between like Charlottesville and Middleburg.