5 FAMILY-FUN TRANSPORTATION DAYTRIPS
Does the roar of a jet plane or a sports car get your little ones excited? Do boats fascinate someone in your family? Do you have a budding train engineer on your hands? Here are five family-fun transportation daytrips sure to satisfy the yearnings of those who love all things that go beep-beep, zoom and chugga-chugga-choo-choo!
Transportation-Themed Daytrips for Kids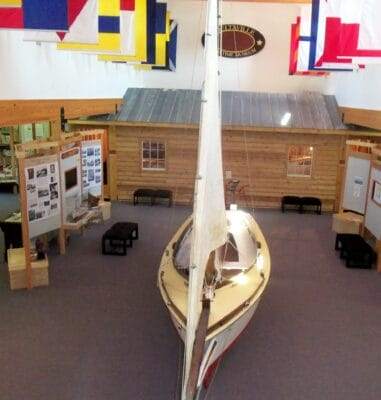 Deltaville Maritime Museum & Holly Point Nature Park
Deltaville, VA
Distance: 2.5–3 hours
Would someone in your family like to imagine setting sail with seafaring Captain John Smith who explored and mapped the Chesapeake Bay in 1608? You can at the Deltaville Maritime Museum. They have built a modest, wooden vessel, like Smith's shallop, the Explorer. And during nearly all special events at the museum, you and yours may not only climb aboard the Explorer, but you'll be able to cruise through Mill Creek, out into the north fork of Jackson Creek, and back again—using language from the 1600s. And they just may ask you to pull up your sleeves and get to rowing the sweeps or lowering the sail. No matter when you visit the museum, kids will enjoy seeing the model ships, and what is said to be one of the finest workboat collections along the Chesapeake. The Carl Hawkins Collection offers a glimpse of some rare antique outboards. And the maps on the wall? They are replicas of those used by Smith. Inside the museum's Living History shed, boat restorers will likely be on hand, bringing a 43'-round sterned, Deltaville Deadrise, back to life just as they did with the F.D. Crockett and the Francis Smith. Outside, you're likely to hear the sounds of folks building boats the old-fashioned way. And during Family Boatbuilding Week, held annually and usually in July, your family can build its very own skiff, using real wood and traditional building methods!
deltavillemuseum.com
Chesapeake & Ohio Heritage Center
Clifton Forge, VA
Distance: 1.5–2 hours
All aboard! The Little C & O—a mini, 7 1/2″-gauge, locomotive that operates like it's bigger steam-powered brother—awaits to pull the smallest of train lovers down her rails! Hear the whistle blow when the conductor pulls the cord. Watch her steam dance toward the mountains that surround the center's six acres. Feel the rhythm of the rails beneath you. It's easy to imagine being a railroad man of the 19th and 20th Century while experiencing your walk-through tour at the Chesapeake & Ohio Heritage Center, especially if Tom, the train master, is on hand to share his stories. At Smiths Creek Yard, you'll be able to climb into the cab of a C & O locomotive, sit in the engineer's seat, check out her dining car, and look out over the tracks. There's restored railroad equipment to enjoy: full-scale railroad cars, a dining car, cabooses, locomotives, a flatcar and boxcars. The C&O Standard Section Tool House contains a replica of a handcar, a restored velocipede, and historic section gang tools. Within the indoor museum, a restored 1895 freight depot, many of the displays are created with C&O signal lights, locomotive components and railroad accessories. Even the museum's gift shop is located within a replica of an 1892 Standard #1 train depot.
candoheritage.org
Smithsonian National Air and Space Museum's The Steven F. Udvar-Hazy Center
Chantilly, VA (near Dulles Airport)
Distance: 2–2.5 hours
Want to hear the engine of your Boeing P-26A Peashooter zoom above a stormy sea as you narrowly escape the firepower aimed to take you down? Like to feel your world turn upside down as you skillfully pilot a Bücker Jungmeister, a single-engine biplane, into an aerobatic maneuver like an inside-outside-eight? At the Udvar-Hazy Center, a branch of the Smithsonian, it's easy to imagine all these scenarios, for here they have one of the world's largest collections of historic air and spacecraft housed in two adjoining hangars! In the James S. McDonnell Space Hangar, you'll be able to see the massive space shuttle Discovery, the Mars Pathfinder Lander, and Gemini VII—that space journeying vessel that proved astronauts could live in space for two weeks. There's also Apollo flotation devices, spacesuits, application satellites, rockets like the Goddard 1935 A series and missiles to view. Within the Boeing Aviation Hanger, there are sport aviation flyers like the Senior Albatross, a super sailplane. There are ultra lights, planes from the 1920s, warplanes from World War II and the Vietnam War, and modern day fighters. Tickets may also be purchased for a "ride" inside one of the center's simulators. Within these, you and yours (those that have reached the height of 42") may experience firsthand space flight, aerial combat, a journey through a futuristic cosmos, or an interactive flight performing a 360-degree barrel roll! Finish off your visit by purchasing Airbus IMAX Theater tickets and be transported from your seat into space by watching movies like Journey to Space.
Military Aviation Museum
Virginia Beach, VA
Distance: 2–2.5 hours
See the heritage and machinery of World War I and World War II! The Military Aviation Museum is home to one of the largest private collections of World War I and World War II era military aircraft in the world. In fact, most of the planes are airworthy and flown at the museum during flight demonstrations and at air shows throughout the year. Some of the planes are the last flight-ready aircraft of their time, and they are all one of a kind. Guests can explore aircraft and Army and Navy hangers during their visit. Experience the thrill and take a ride on one of the planes! Note: plane rides are only available during the museum's flight season April 6–October 27. Is there a dino lover in your crew? The museum just so happens to also have a unique collection of dinosaur sculptures at the entrance to the Virginia Beach Airport and museum property.
Virginia Museum of Transportation
Roanoke, VA
Distance: 2–2.5 hours
See the shine of the 611, a Class J locomotive that could pull a 15-car passenger train up to 110 mph. Imagine bumping down the road in a 1923 Piedmont 4-30 Touring Car, one of Piedmont Motor Car Company's own massed-produced automobiles. Hear the whir of the propellers of the Life-Guard, Virginia's first air ambulance service. Imagine as men pull the 1882 Howe Fire Engine to a barn engulfed in flames; all of this can be found at the Virginia Museum of Transportation in Roanoke. The museum exhibits feature the rails: diesel, electric and steam locomotives, cabooses, passenger cars and other rolling stock through time. They feature the road: race cars, buses, cars, tractors and cabs from throwback years. They feature the air: planes and spacecrafts like the Jupiter Rocket; and they feature waterways: models of historic sailing ships and the modern ship, appropriately called the Roanoke, and more. The museum especially highlights the history of Norfolk & Western Railway with engines like the Norfolk & Western Class J-611 and the Class A-1218, sleek steam locomotives are therefore highlighted, but be sure to call ahead, as the J-611 is always on the go. You'll see a scale model of a circus and an O-gauge model train that has a four-tier layout depicting trains operating on 600-feet of track. Kids will have an especially good time enjoying hands-on activities like trying on pint-sized firefighter suits and playing with magnets within the Hanna Transportation Safety Room that honors the life of John T. Hanna, Virginia's father of transportation safety. And they'll have a blast romping about the museum's transportation-themed outdoor playground, the Star Station.
vmt.org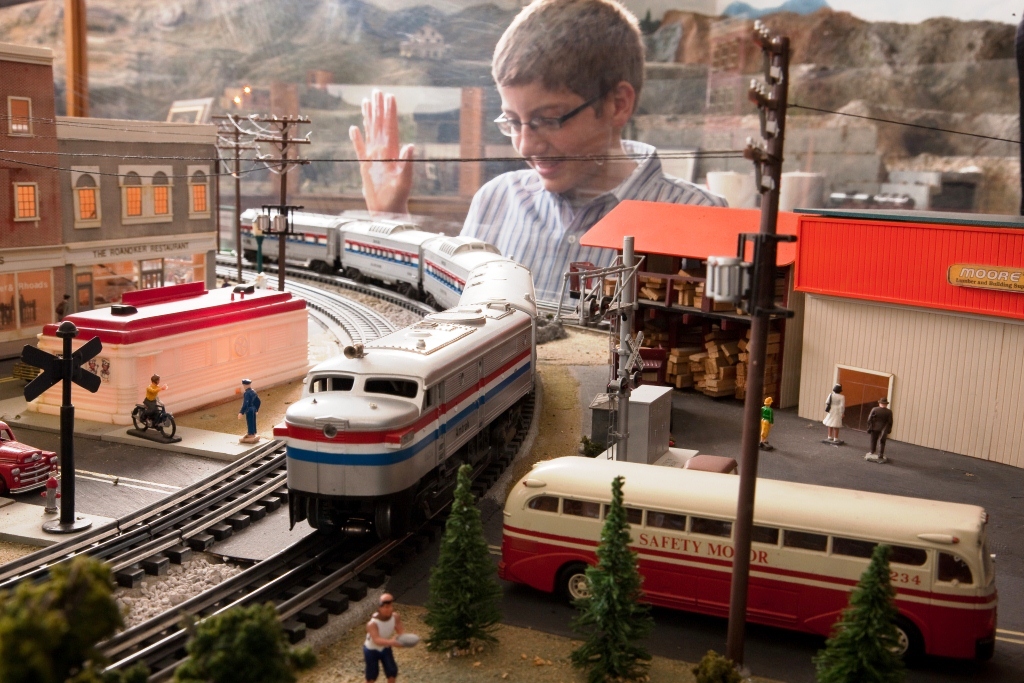 We hope you enjoy your day of transportation adventure! Looking for even more daytrip ideas? The Family Fun section of our site has many more suggestions, including 7 Daytrips in the Charlottesville Area and Interactive Indoor Daytrip Ideas for the Wee Ones.
---
DIONNA L. MANN is a local freelance writer. She recalls fondly the interesting things her grandfather, a porter on the railroad, would carry back to Chicago after his southern journeys upon the rails.
---
YOU MIGHT LIKE


CharlottesvilleFamily.com, a collection of local resources including a popular calendar of events, family services guides and features on education, health and family day trips for parents and teachers in Charlottesville, as well as the CharlottesvilleWelcomeBook.com a guide to resources for Charlottesville tourists and newcomers. Ivy Life & Style Media also creates other projects including Wine & Country which celebrates elevated living in Virginia Wine Country. Wine & Country Life, a semi-annual life & style magazine, and Wine & Country Weddings, an annual art book celebrating elegant Virginia weddings, are complemented by the Wine & Country Shop in Ivy, VA—a beautiful lifestyle boutique that brings the pages of the magazines to life. The Shop features over 40 Virginia artisans with everything from tailgating essentials and Dubarry attire to locally made foods and award-winning Virginia wines and craft beverages for your next event. Wine & Country covers the grape-growing foothills of the Blue Ridge Mountains from Lynchburg to Leesburg, including points in between like Charlottesville and Middleburg.